Reading Time:
4
minutes
Patio Cover Permits In Santa Clarita
Before you start thinking of adding a new patio cover to your home or in some cases, repair a cover, as a property owner you will want to consider obtaining patio cover permits. Within the city of Santa Clarita, building permits are necessary to construct a patio covered or make structural modifications to existing patio covers and pergolas.
Obtaining building permits will assure that the construction will be performed in accordance with local and state building codes. Furthermore, the permit process will also ensure that if a contractor is used, the contractor is licensed and in current status.
Why are patio cover permits so important?
In the city of Santa Clarita and elsewhere, the primary reason for obtaining patio cover permits is to protect the safety and welfare of its occupants. The secondary reason is to protect the building structurally. As previously mentioned, the permit process will ensure that the patio cover is built safe and sound.
For the most part, the permit process here in Santa Clarita as well as throughout Los Angeles is a safety net of sorts. Because the city can't count on everyone who chooses to pick up a hammer to do the right thing, these ordinances must be put into place.
Many times, patio covers are constructed from kits or by the DIYer with zero intentions of ever pulling the necessary permits. Unfortunately, these individuals are subject to disciplinary action. The city can choose disciplinary action if they find out that a patio cover or pergola was built within the Santa Clarita City limits without a necessary building permit.
Moreover, the city official may under its jurisdiction, request that work be stopped immediately. In other words, "red-tag" your project. In some cases, the city can even request the cover be removed.
Red tag building or Color tagging and what it means
According to Wikipedia, a color-tagged structure is a structure in the United States which has been classified by a color to represent the severity of damage or the overall condition of the building. The exact definition for each color may be different at local levels.[1]
Tagging is performed by government building officials, or, occasionally during disasters, by engineers deputized by the building official. Natural disasters such as earthquakes, floods and mudslides are among the most common causes of a building being red-, yellow- or green-tagged. Usually, after such incidents, the local government body responsible for enforcing the building safety code examines the affected structures and tags them as appropriate.
In some areas of the United States, buildings are marked. Typically, these markings are by a rectangular sign that is red with a white border and a white "X". Such signs provide the same information as "red-tagging" a building. Tagging structures in these ways can warn firefighters and others about hazardous buildings before the buildings are entered.
Color Tags
Do aluminum, Alumawood products require building permits?
The answer is yes.
Aluminum is significantly different than wood. Alumawood patio covers are engineered for multiple different configurations and applications. As a result, the company has already produced standards for their products installation for just about any situation or condition. Not to mention, that the Alumawood standards meet or exceed local Santa Clarita building standards. So obtaining patio cover permits for aluminum pergolas is extremely easy because most of the paper work is already done for you.
Patiocovered.com works closely with the city of Santa Clarita and obtains wood patio cover, wood decks and aluminum pergola permits weekly.
Patio Covers require permits
As previously mentioned, patio cover repairs can in many cases require building permits. For example. Replacing structural component which may require engineering may require a building permit. Yet another example of this is when you alter the cover such as adding a roof to a pergola patio cover. Many times we see damage to structural components such as beams and posts from termites or dry rot. In these cases, we will opt to obtain a permit. Primarily, so our client is satisfied that the work has been performed in accordance with building code.
In some cases, a new patio cover or pergola must be built when the old cover is in a severe state of disrepair. Costs for these covers great differ, but this calculator may help get you in the ballpark.
What is the Santa Clarita Building Code for Patio Covers and Pergolas?
First of all, the city offers this permitting guid to help you through the process. The city of Santa Clarita uses the 2016 California Residential and building codes as their guide which are accessible on line. Here is where you can find a permit application for the city. Here is where you can find plans for your "roofed" patio cover and here is the "shade-bar" patio cover project plans.
APPENDIX H PATIO COVERS(The provisions contained in this appendix are not mandatory unless specifically referenced in the adopting ordinance.)
SECTION AH101 GENERALAH101.1 Scope. Patio covers shall conform to the requirements of Sections AH101 through AH106.
AH101.2 Permitted uses. Patio covers shall be permitted to be detached from or attached to dwelling units. Patio covers shall be used only for recreational, outdoor living purposes, and not as carports, garages, storage rooms or habitable rooms.
DEFINITION
PATIO COVER. A structure with open or glazed walls that is used for recreational, outdoor living purposes associated with a dwelling unit.
How Much are building permits in Santa Clarita for Pergolas?
The fees for these pergolas and patio covers depends on the job cost or valuation. typically, we see building permits costing around $150. However, in the past, we've also seen permits exceed $1200 before. So as you can see it depends on the valuation of the project.
Whether or not you plan on buying a patio cover from patiocovered.com, we welcome questions pertaining to the permitting process here in "awesome-town".
Summary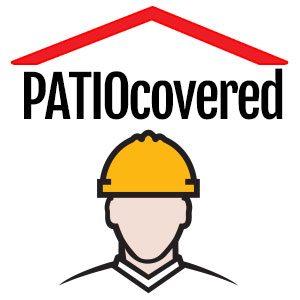 Article Name
Patio Cover Permits Santa Clarita
Description
Before you start thinking of adding a new patio cover to your home or in some cases, repair a cover, as a property owner you will want to consider obtaining patio cover permits.
Author
Publisher Name
Publisher Logo