Reading Time:
10
minutes
Customized Wooden patio covers and pergolas
We build wood patio covers in Los Angeles, it's what we do. Looking for a new wood patio or even an aluminum patio? Whether you have your own patio cover ideas or get them from the internet, we have the ability to turn your dream wood patio cover into reality.
Wood covers are timeless
There is nothing more beautiful or majestic than a patio cover constructed from wood. Wood patio covers will last decades if properly maintained. And, should your current covered patio take turn for the worse, we also repair moisture-damaged wood patio covers whether it be from termites or dry rot.
WOODEN PATIO COVER OPTIONS
Granted... we're not professional designers. But, we do build a lot of wood and aluminum patio covers in Los Angeles. So we think we know a thing or two about how wood patio covers are to look. Currently, we offer options for new patio covers as well as custom wooden patio cover make-overs for existing wooden covers which may just need a little TLC.
custom design options
First and foremost, we'll usually come up with a game plan on the behalf of our clients. For the new, easy, wooden covers, we may want to employ the services of an architect or designer. At the very least we'd want to get a 3D rendering of our thoughts collectively. For the more complicated wood structures, an engineer will likely have to be obtained.
Wood or Aluminum Patio Covers | Plans or Blueprints
Existing wooden patio structures that just need a make-over, are slightly easier to improve or otherwise re-purpose. For the most part, the existing wooden patio cover may just require replacing wood members such as the case with lattice or wood pergolas. Other wood members such as beams, rafters, or posts might be somewhat complicated but still manageable. Building permits are oftentimes necessary when these pieces are replaced.
professional renderings
Wood patio cover plans or pre-designed drawings or pergolas and wood patio covers ( and even aluminum covered patios) are easy to obtain. Pre-made patio cover blueprints or designs are readily available online for those of you who'd rather get them a little faster.
Alternatively, we have the ability to make our own blueprints or have an architect provide the drawings. Feeling a bit overwhelmed? It's natural to feel this way. In fact, most of our clients have no idea what they want going into this. Many, in the beginning, have a hard time deciding between aluminum, vinyl, steel, or wood.
WOOD PATIO COVER CONTRACTORS
Your backyard, outdoor space is your oasis and we get that. Therefore, we fully understand that you have a choice in different contractors to build a covered patio. That said, however, there are a great many shady individuals out there posing as contractors so be careful.
Our advice when choosing a patio cover contractor is to check their references. See how many years they've been in business. Visit some of their patio covers they've installed. Take a look at their license and verify their insurances. It's pretty easy to work as a genuine contractor and you might ever realize it. So just be careful. Do your due diligence.
PATIO COVER MATERIALS
The wood patio cover materials we choose to manufacture our wood patio covers come from a mill which is second to none as is the grade of lumber. We use fresh milled exposed "appearance" Douglas Fir timber for maximum strength and durability.
we only use the best wood for our patio covers
Our wood is only select FOHC, or Free Of Heart Center lumber which is a material made from the outside area of the tree and is as a result, less likely to twist, check, crack or warp once installed in your outdoor space.
Custom Designed Wood Patio Covers
As consumers, most people have a pretty good idea as to what type of wood patio cover they wish to build. We can construct just about anything you can dream up. As an example, we can build custom-designed wood patio covers that include lattice or Pergola covers and solid roof covers.
custom wood patio cover options
Still, there are a wide variety of roof choices to provide shade for your home. For instance, there is a
concrete tile roof, composition roof, and a torch-down roof type
, just to name a few. All designed to drain water effectively.
We have many different ideas for your outdoor space and covered patio and will work directly with you, the client to develop that wood patio cover that is right for you.
POPULAR MATERIAL CHOICES FOR PATIO COVERS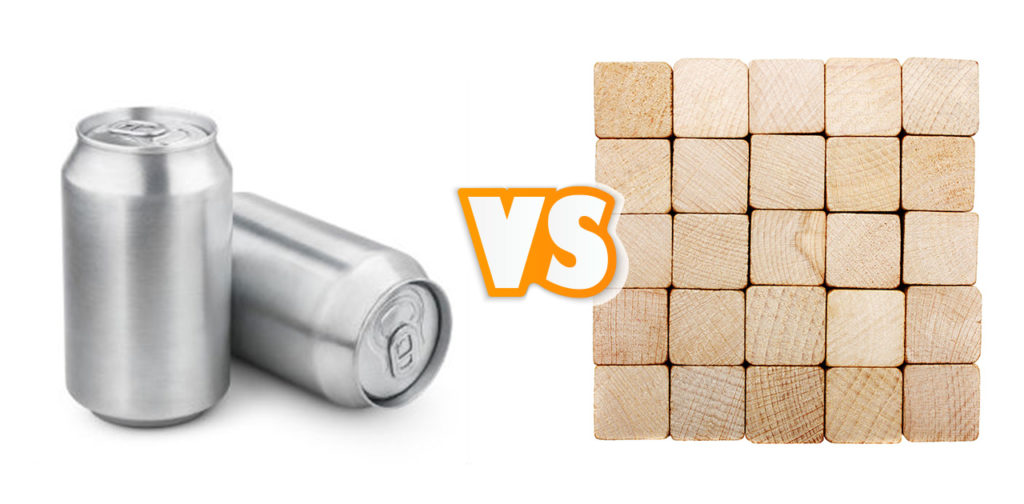 ---
popular patio cover materials
Here's a list of some outdoor materials that are popular here in Los Angeles. All designed to provide years of shade in your outdoor area. (Vinyl, Wood, Aluminum, Steel, and Composite)
These materials are able to withstand outdoor elements such as rain, snow, and even wind. What you might or might not know about the engineering stage, is that wind load is a major consideration in the design of your wood patio cover.
When it comes to choosing a wood for your cover, we suggest using Douglas Fir. Mostly because it's the number one choice of wood species used to build. It's naturally durable materials that have stood the test of time, so you know it's a great product for construction. Douglas Fir is used to Construct roofed Patio Covers as well as Pergola patio covers, Lattice and shade bar patio covers as well.
What's the Difference between lumber from a big box store like Home Depot and lumber yard?
Most of the lumber at Home Depot and Lowes is #2 grade which is considered just "okay" for general use. However, for appearance or structural work you might want to use number 1 grade. For that, we look to the larger lumber yards better equipped to carry heavy timber, appearance grade lumber as well as structural members in all sizes and dimensions.
Nothing Beats Douglas Fir For Structural Patio Cover Material
The Douglas Fir softwood is one of the strongest among all softwoods. Douglas fir weighs approximately 30 pounds per cubic foot with a 12 % moisture content. Furthermore, with its ability to withstand heavy loads, it's closely compared to that of mild steel, yet lighter. This makes Douglas Fir the United States number one choice among all structural woods. Especially for the wood covered patio.
 Moreover, the Douglas Fir wood can be used for both heavy structural and appearance grade projects and just about everything in-between. Widely considered for both Commercial and residential construction jobs, it's also very versatile. When used within its structural limitations, the wood can give many years of great performance.
Traditionally, one of the most popular uses of Douglas fir wood is in residential construction, specifically the framing of rafters, wall studs, beams, and posts. When strength is needed as a primary factor in construction, this wood meets and exceeds all requirements.
APPEARANCE GRADE LUMBER FOR PATIO COVERS
---
---
Custom Designed Wood Patio Covers
As consumers, most people have a pretty good idea as to what type of wood patio cover they wish to build. We can construct just about anything you can dream up. As an example, we can build custom-designed wood patio covers that include lattice or Pergola covers and the solid roof covered patio. Still, there are a wide variety of roof choices to provide shade for your home.
For instance, there is a concrete tile roof, composition roof, and a torch-down roof type, just to name a few. All designed to drain water effectively. But I'm sure you get the idea... We're here to help because we understand that for as many of you who know what you want, there are just as many who have absolutely no idea what they want to be designed.
Patio covered is here for you. We have many different ideas for your outdoor space and work directly with you, the client to develop that wood patio cover that is right for you and. But mostly, a cover that is durable, a cover that is safe, affordable, easy with maintenance, and fits within the building standards of the city or county in which you reside.
We work very closely with civil and structural engineers throughout the greater Los Angeles area. Should the need arise where you need an engineer to help, we can facilitate that.
Patio Cover Planning
To get a better idea of the type of cover you may need or want in the back of your home, first, let's establish whether your needs are primarily functional or esthetic. As a functional cover, you are likely wanting a cover that performs well in the hot Southern California weather. Meaning, does it shade the home? Will it reduce the radiant heat effect on the home? In either case, a solid roof will likely be your "go-to" choice of covered patio.
Here in Santa Clarita, located in the San Fernando Valley, it gets hot. Roofed patio covers are plentiful here. As a matter of fact, we sell wood roofed patio covers at a ratio of 2:1 compared to pergola or lattice shade bar patio covers. With this in mind, you will also want to consider whether the cover will be free-standing or attached to the building.
Figure out where on the home you will want to build your new patio cover. Location is very important as there are areas that may not accept a new covered patio. You will want to consider sprinkler spray as well. Otherwise, you can end up with a moisture-damaged covered patio.
Whenever an outdoor patio cover is attached to a building there are many factors that must be considered. For example, when a patio cover here in Los Angeles, is attached it cannot adhere to an "overhang" or "cantilever" without engineering. No exceptions.
With a freestanding pergola cover, the use of space may be your primary concern. How much outdoor space or yard is leftover? Are the posts going to be a nuisance? Do you want to pay for all the extra work that a freestanding cover requires, compared to an attached cover?
Wood Patio Cover Pictures
I'm a huge fan of all things custom. Don't get me wrong, I do like the traditional styles of covers throughout Los Angeles. There's just nothing like a "one-off" covered patio that you designed from scratch. Not only do we building wood patio covers here in Los Angeles but we also design them as well. Needless to say, when blueprints or drawings of patio covers are necessary, we have you covered. Of course, while we can set you up with drawings as good as some architects. If that doesn't work, we have genuine architects and engineers with whom we work very closely. These guys will put your idea onto paper and into the building and safety planning department.
Pinterest is a fantastic website to obtain amazing ideas of different covers you may wish to construct. Heck, our customers are always showing us images of a covered patio straight from Pinterest which really, looks pretty cool. Our website has a few hundred images of different examples of our work that you can check out as well to see other patio cover styles or project types.
Moisture Damaged Patio Covers and Termite Repairs
Termites love wood. With this in mind, that termite-infested, decomposed patio cover full of dry rot is a structural hazard. Time for maintenance to begin... time to get it repaired. Who better to repair your patio cover than us?
We're patiocovered and yes, we repair covered patios here in Los Angeles, Santa Clarita, and the entire San Fernando Valley. There's nothing out guys love more than repairing wood patio covers, seriously. We love wood about as much as termites do.
Patio Cover Contractors in Los Angeles Near Me
It seems as if everyone is building covered patios in Los Angeles. As a matter of fact, contractors, in general, are more abundant than water here in Southern California, right? Okay, so let's be honest, even I hate dealing with contractors.
I mean, they can be a nightmare sometimes., even for us. And we're contractors! We are different. No, really we are. Not to mention, we only build patio covers. We don't do roofs, bathrooms, kitchens, or flooring. Occasionally, we'll veer off and do a small job as a favor for mom… but 99.9% of the time, its patio covers and decks. We're just humble servants. To us… you're the boss. Just Build A Patio Cover Yourself
When in doubt, just build your own patio cover. What else are you going to do with those tools you got last year for Christmas? Unfortunately, we only offer Alumawood in a patio cover kit here in Los Angeles, but hey, I thought I'd just toss it out there as an option. One more thing to consider with aluminum covered patios… dry rot. The aluminum patio will not deteriorate. That moisture-damaged patio cover is now a thing of the past.
WE STAND BEHIND OUR PRODUCT
Patiocovered offers a one year guarantee against warping or other defects.
Most noteworthy is our free first-year maintenance touch-up service. After your first year of owning a patiocovered patio cover, we will come out and service the cover. Our service consists of sealing previously sealed joints. Furthermore, it includes painting in these areas afterward.
Summary
Article Name
Description
Wooden patio covers are a timeless, beautiful option to Aluminum patio covers and pergolas. On the other hand, there is a certain amount of necessary maintenance associated with these types of patio covers.
Author
Publisher Name
Publisher Logo