Reading Time:
4
minutes
ALUMAWOOD LAGUNA LATTICE PATIO COVERS
PATIO COVERS TO FIT THAT LOS ANGELES  LIFESTYLE
Introducing the Alumawood Laguna lattice patio cover system. Unlike other patio covers such as wood or vinyl, the Alumawood pergola fits directly onto your existing concrete patio and is custom to your dimensions.
When choosing the Alumawood Laguna lattice patio for your home, we offer multiple options like lights, fans, and colors. Our goal is to help you to customize your lattice patio cover in a way that is unique to you. And, provide the very best shade structure available for your home or office
ANATOMY OF A LATTICE PATIO COVER
The Alumawood Laguna lattice patio covers are built to order. Each project design is unique to the customer.
Our Alumawood patio cover will all collectively come complete with your choice of either one or two beams which are 3" x 8" in dimension. You'll find that the rafters come in two sizes. 2" x 6" or, 3" x 8". How you choose to design our outdoor pergola is unique to the individual. Alumawood provides a choice of 3 different size lattice bars for optimum shade.
• 1.5" x 1.5" | • 2" x 2" | • 2" x 3".
With 7 different colors to choose from, you can perfect the patio cover design by choosing one of the colors for the entire patio cover or, mix-n-match different colors to different pieces.
NOT WOOD... ALUMAWOOD
No more scraping. No More painting. No Rot.
CEILING FANS IN YOUR LATTICE COVERED PATIO
If you're looking to upgrade your Alumawood lattice patio, why not do it with a ceiling fan? What most people fail to realize is that the Alumawood Laguna lattice patio covers allow for the installation of ceiling fans, heaters, and lighting elements.
Here at Patiocovered, we understand that your backyard outdoor space is sacred and what you choose to build should provide you with a patio cover which you can not only escape the sun but relax, entertain and just enjoy for many years to come.
LIGHTS... COLUMNS... CEILING FANS.
Upgrade any lattice patio cover by adding ceiling fans, additional beams, column posts, receptacles, and floodlights. With a little information from you, our designs will create the ultimate escape you may be looking for. Get the most out of your backyard lattice pergola by building it exactly the way you want
MAKE IT A COMBO
Combine your Alumawood Laguna lattice patio cover with a solid roof patio cover. Of course, all low-maintenance lattice covers can be combined with other solid roof alumawood patio cover systems. The solid roof provides complete coverage from the sun whereas the lattice covers roughly 50%.
Alumawood aluminum solid roof patio covers come in two different models. First is the insulated version which offers a 3" foam center core capable of an R14. Next, we offer the non-insulated version of the solid patio cover which, unlike vinyl, gives you that embossed wood grain look that is consistent with the Alumawood Laguna lattice patio.
Content copyright 2020 | All rights reserved patiocovered copyright 2020
Summary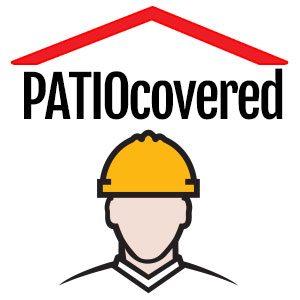 Article Name
Description
What makes a lattice patio cover different than a solid <a href="https://patiocovered.com/insulated-roof-panel/">roofed</a> patio cover? First and foremost, the term patio cover is widely used to describe a multitude of covered patio types. For example, the term Pergola best describes an open or lattice type cover almost like an arbor but larger. Solid patio covers possess a roof of some type.
Author
Publisher Name
Publisher Logo