Reading Time:
4
minutes
Fixed Pergola Canopy | patio cover in Los Angeles
All things considered, we're probably not what you'd expect in a contractor… we actually carePatiocovered
Four wall polycarbonate panels
---
Fixed Canopy Pergolas
Indeed, the Fixed Pergola Canopy patio cover system provides you with a fixed canopy solution for preventing rain and, most importantly, sun damage to your pergola or shade structure. Not only will this system work on a Structureworks pergola, you can also use it on other flat or pitched
pergolas
made out of other materials.
To clarify, this pergola system uses four-wall polycarbonate panels. More importantly, the Fixed Pergola Canopy panels come standard with UV protection applied on two sides so you can relax under them for hours without the fear of getting fried. Of course, we only use durable stainless steel hardware to ensure each panel is secured to the support structure and durability.
Likewise, our panels also come with anodized aluminum end caps that give the canopy a minimalist aesthetic. Additionally, the Fixed Pergola Canopy we offer can be as small as a few feet or it can stretch hundreds of feet.
As a kit
In the event that you were to purchase our Fixed Pergola Canopy as a kit and install it yourself, we can supply all necessary materials as well as for instructions for the installation. Alternatively, our experienced crew can install it for you.
For the purpose of water tight-ness, this system employs polycarbonate battens. Important to realize that these battens ensure watertight seals between standing seam panels. For DIY installations, make sure you install the panels at 1/8" per foot slope so the panels shed water correctly.

A Solution For Your Project
We offer six styles of canopies to improve the utility and comfort level of your outdoor living space. You can choose between more expensive options, such as retractable canopies that offer rain protection, or more cost-conscious choices, such as fixed canopies without special protections. We have a solution that can work within your budget and with your design.
---
Features and Specifications
Simple installs on Structureworks pergolas and non-Structureworks pergolas
Panels protect your pergola and you from 99.5% of UV A/B rays
Stainless steel hardware included
4 color options
Four wall polycarbonate panels
Get panels up to 24′ long
Panels are 24″ wide x 8mm thick
Get panels up to 24′ long
Meets ASTM E-84 requirements for Class A Fire rating
10-year limited warranty
---
Our Fixed Pergola Canopy comes in 24″ wide panels. Additionally, the panels come in 24′ lengths which covers a very long span. In the event your pergola is a custom size, let us know. when it comes to custom, our
crew
is some of the very best this business. We can build you a custom-sized patio cover canopy for your project.
---
Material Color choices
The chart below shows the standard color choices for the fixed polycarbonate panels installed on Fixed Pergola Canopy which we offer here in Los Angeles.
---
Engineering and Building Permits
---
Building Permits
Anytime you plan on building a structure and attaching it to your existing structure, chances are you'll need permits. In a way, permits are a form of safety net for the home owner. How so? Well, permits require another individual (code enforcement officer) to check our work. Contrast this to those who build without permits. In this case, there are no others insuring it was built with safety mind. Permits are a way to ensure that the structure you build is constructed in accordance with all building codes as well as engineering.
Engineering
There are some projects which require engineering for safety and to meet safety or code specific requirements. Our team can provide engineering that can not only address any design issues but also, satisfy any concerns about safety. There are areas which we must consider when working with the Fixed Pergola Canopy. Those are loads, foundation attachment, and connections. This applies to both standard patio cover / pergolas and customized projects.
---
10-Year Limited Warranty
Our canopies come with a 10-year limited warranty. This warranty express our commitment to our customers and to quality.
Click Me!
---
Why Patiocovered.com?
Patiocovered is a patio cover and deck only, a construction company. For the most part, we focus our skills on the construction of all things patio cover and deck related. In fact, we build or work with just about every type of material available to make patio covers. Materials such as vinyl, fiberglass,
aluminum
and wood. not to mention, we're an
Alumawood
dealer as well.
---
The first thing to remember when searching for a
contractor
is making sure the company places you the client before the job and before the money. Likewise, the company has to be empathetic to the client's design taste, requirements and above all, the process. Look, we're consumers also. that said, we want the same things you do. A trustworthy company or individual to do a job with efficiency, be insured and don't try to over-charge me in the process.
---
All things considered, as contractors we are not like what you'd expect in a contractor. In fact, it's sufficient to say that when it comes to patio covers, we really do have you covered.
What other services do we offer?
Because of our experienced hovers around the art of building fine outdoor living coverage i.e. patio covers and pergolas. We, therefore, understand well, many different aspects of this system. For instance, you can't build patio covers and not offer repairs right. nor can you build these pergolas and not offer replacement parts. Well, we do all that and more.
---
Summary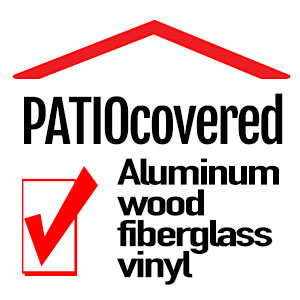 Article Name
Fixed Canopy Pergola | Los Angeles
Description
Fixed Canopy Pergola is a polycarbonate paneled pergola system
Author
Publisher Name
Publisher Logo