Alumawood Newport Patio Covers
Alumawood Newport patio covers are first of all affordable. Second, they are an excellent addition to any home in Los Angeles. These non-insulated covers are the go-to choice for anyone looking for a covered driveway or as a simple carport cover. The Aluminum roofed panel system comes in multiple different color options. In the event that you are a handy DIY type individual, the Newport Alumawood patio cover is also available in the Alumawood kit. Lastly, patiocovered provides
alumawood
repairs all throughout Los Angele and Los Angeles county with replacement parts at our fingertips.
The Need for a Patio Cover in Los Angeles
Living in Southern California Means sun, and a lot of it. As a matter of fact, there are on average 284 sunny days out here. With so much sunlight comes to heat and my friends, if you're a native to this area you know that heat gets hot. Hence the need for affordable shade. Enter Alumawood Newport patio covers.
This Alumawood isn't a revolutionary product nor are Patio covers produced in Aluminum are not new to the market. Aluminum patio covers have been widely used for many years. It's primarily because they are affordable.
BEFORE AND AFTER
How Affordable is Alumawood?
Well for starters it about 40% less than wood and anywhere from 30-40% less than vinyl depending on who or what contractor you are working with. Not to mention shape, design, and installation. Those all play a key role in the cost-effectiveness of Alumawood vs Wood. Material availability and type is the leading contributing factor for the difference in cost hence, the difference in the finally product. While the price is a concern for many, it probably shouldn't be your primary concern. Try our handy calculator to see the average costs in Aluminum and compare that to wood or any other material.

The Newport Aluminum Patio Cover
The Alumawood Newport patio cover system is a magnificent and affordable patio cover system. Alumawood produces about three different patio cover systems. Our Newport aluminum patio cover is right in the middle of them all. What's especially relevant about this cover is the fact that you can obtain the perfect amount of shade and not break the bank. The cover is a lightweight aluminum that is far less expensive to produce than its counterpart, the insulated cover. Additionally, ceiling fans and lights are just two options that are available for the Newport cover.
Alumawood Carport
Covered driveways and carports are a perfect fit for this Alumawood Newport patio cover. As a matter of fact, Alumawood even manufactures a special "pan" or cover especially for the Carport. These Newport pans come in multiple different pan sizes and each with a different Alumawood price. The thicknesses and width of the material also carry with it a difference in cost.
Alumawood Newport panels come in both 2″ and 2.5″ widths and the carport panels are 12″. The metal thickness availabilities are as follows.
Alumawood Colors for the Newport
While the wood patio cover has to be maintained on a regular basis, in contrast, the aluminum cover does not. For example, the wood must be painted every other year depending on the area you live in. Santa Clarita, for example, gets pretty warm so there's a good chance your wood cover will
require service or repair
more often than say Ventura were it's fairly cool most of the time.
Alumawood, for the most part, requires virtually no maintenance. I say for the most part because really, it requires "washing" on a regular basis. In essence, there is a little bit of maintenance but nothing compared to wood.
The Newport cover comes in all seven colors offered by Amerimax aka Alumawood. The Alumawood Newport colorways can be singular or you can combine various colors together. For example, you can have the posts and beam in a different color than the panels. On the other hand, the carport cover will only be available in white.
Alumawood Repairs
Everything in the world has a life span. That is to say, eventually, all things will perish. Of course, we all discern and say that plastic will likely never deteriorate in hundreds of years. Yet still, Aluminum deteriorates. In time, yes, even Alumawood will ultimately fall apart before our eyes much like wood will turn to dust. We have an answer for that.
Patiocovered offers repairs
in Santa Clarita, Los Angeles, Agoura, Pasadena and just about everywhere in the greater Los Angeles County and San Fernando valley. Patio covered provide repair services for Alumawood
lattice
and
Insulated
covers as well. We also provide repairs for
wood
patio covers as well.

We have parts
Whereas most
patio cover contractors in Los Angeles
only perform installations, we do it all. Not only do we perform new installations of wood and aluminum products, perform repairs we also provide
replacement parts.
we sell parts for wood patio covers and aluminum patio covers anywhere in California or, within the continental United States. Just give one of our
team members
a call and we'll get you on the right track with your replacement parts.
Cost Of An Alumawood Newport Patio Cover
If you're like me, I absolutely hate spending money. So when I do, I probably like you look for the best product at the most reasonable price. That said, of course, we live in Los Angeles where everything is expensive. Low and behold, we have this Alumawood product which when compared to wood or vinyl, is much more affordable. Now the affordable part really depends on the overall size of the project and attachment required. What does the attachment and size have to do with the price? For one thing, the attachment or lack or might require additional labor, time and materials. All of which costs money.

Alumawood Newport Kits
Patio cover kits in Los Angeles from
patiocovered.com
. Of course, we all have a little DIY in ourselves. Well, some of us do right? For those of you how do have that need to build your own patio cover if not to save a few bucks, it's but for the challenge. these
patio cover kits
are local here in Southern California and only a few days away. We can help you with the measurements and even the
instructions
. Should you find yourself in a pickle and need some help,
give us a call
. of course, we'll be there for help or assistance.
See some of our videos
Alumawood Aluminum Newport Patio Cover Valencia Santa Clarita
Patio Covers Santa Clarita
Aluminum Non Insulated Patio Cover Los Angeles Thousand Oaks
Aluminum Alumawood patio covers Los Angeles
Patio Covers | Aluminum Santa Clarita by patiocovered
Alumawood patio cover (Newport) Santa Clarita, Los Angeles
Los Angeles Alumawood patio Covers
Los Angeles Alumawood patio cover Newport by Alumawood
Alumawood Lattice and Newport Combination patio cover in Santa Clarita
22x14 Alumawood patio cover systems Los Angeles - patiocovered.com
Alumawood Newport aluminum patio cover | 2018 Santa Clarita
Santa Clarita Alumawood Newport Patio Cover
Alumawood Patio Cover in Simi Valley
Los Angeles | Alumawood Patio Covers - Patiocovered.com
Aluminum Alumawood patio covers in Santa Clarita
Gallery
Summary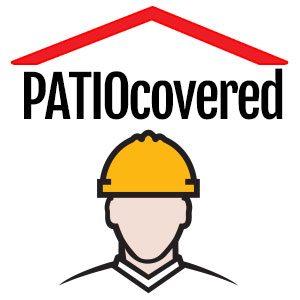 Article Name
Alumawood Newport Patio Cover
Description
Alumawood Newport patio covers are first of all affordable. Second, they are an excellent addition to any home in Los Angeles. These non-insulated covers are the go-to choice for anyone looking for a covered driveway or as a simple carport cover. The Aluminum roofed panel system comes in multiple different color options.
Author
Publisher Name
Publisher Logo