Reading Time:
2
minutes
Alumawood Patio covers in Agoura California
Much like most of Southern Californa, Agoura still gets its fair share of sunshine. In fact, it can get down-right hot during the summer months. So when you want to use your backyard for entertaining how do you deal with this? A patio cover of course. We sell Alumawood patio covers in Agoura California. More than just an aluminum patio cover, Alumawood is a product which unlike wood, requires zero maintenance.
Aluminum patio covers are not new in Agoura. As a matter of fact, patio covers built from aluminum have been around for quite some time now. Although, aluminum covers are best known for carports and such. However, the new line of aluminum pergolas and patio covers in Agoura, look like real wood. You heard that correct, the Alummawood patio covers in Agoura now have wood-like grain texture and even feel like real wood.
Alumawood looks like wood but lasts like plastic
Steel rusts and deteriorates as does wood. On the other hand, aluminum although susceptible to deterioration lasts considerably longer. Take the finish for example. With wood, you will need to re-finish the cover every other year. Alumawood requires no re-painting whatsoever. So in essence, you have a few choices for your patio covers. Personally, I have the Aluminum patio covers at my own residence because I probably like you don't have time for maintenance. I want to set it and forget it.
Alumawood patio covers in Agoura California come in three styles.
Insulated
Non-insulated
Lattice
Any one of these three systems are functional and best of all affordable. The insulated Alumawood cover is just that insulated. This means you have 13R of insulation above your head. Perfect for keeping the suns heat from within your home or during entertaining. The non-insulated covers are perfect for shade at a more affordable price much like the lattice system. If youre one of the many who with to build your own cover, we have kits for that too.
Summary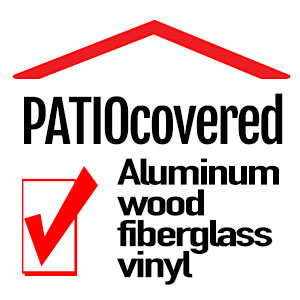 Article Name
Alumawood Patio covers in Agoura California
Description
Alumawood is an affordable alternative to traditional wood patio covers. Not only do you save a few bucks by not having to maintain, paint or otherwise service a wood patio cover, but you wont have to ever replace it.
Author
Publisher Name
Publisher Logo