Reading Time:
2
minutes
Los Angeles is the entertainment capital of the world
Where else but in Los Angeles would you find custom Pergolas? Other than wood, vinyl and aluminum products, these Pergolas tend to get old and boring. Still, they are a necessity and provided much-needed shade to the sweltering heat only Los Angeles can bring. Not to mention, entertainment. Wait.. huh? Yea, entertainment. This is Los Angeles, the entertainment capital of the world right? Well, how else would you expect to entertain in your back yard without a cover? Enter the Laser Cut Soleil Panels for Pergolas.
Albeit there are many options for Pergolas and Patio Covers nowadays, but really there are two. Lattice and covered. Depending on whose opinion you get, you will see that each provide different benefits. Pergolas will offer shade whereas, covered roof patio covers provide shade and protection.
Of these different types of covers come different options. For example, with the covered option you can get a roof like on wood Patio Covers. In like manner, you can get a roof but an insulated type with say, Alumawood. Different from these, of course, is the 4K Laser Cut Soleil panel covered Pergola.
Laser Cut Soleil Panels
While Los Angeles has its fair share of laser-cut Soleil panel manufacturers, few produce them from Aluminum. Here in LA, most laser-cut Soleil panels are made of steel. Although these might look cool and are cheaper, chances are in time, they will rust and drip rust all over your furniture and cement. That's not cool.
4K aluminum Pergola company from Las Vegas Nevada has recently joined teams with us, patiocovered.com. Even though we sell other manufacturers of Aluminum Pergolas, there are none like the 4K product line. How so?
Besides the fact that the 4K offers beautiful Soleil panels made entirely out of aircraft aluminum, they are well, aluminum. Translation: They will not rust and drip all over your stuff. And that my friends, is cool.
Large spans available
All 4K aluminum pergolas have the ability to span up to 20 feet between posts. Of course, that's large enough to parallel park your car under. Why is this important? I mean com'on, who wants to entertain and have posts sticking up out of the ground blocking your view. Not to mention if like many here in Los Angeles, you probably just dumped boat-loads of cash for that view.
Summary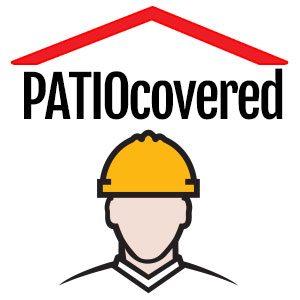 Article Name
Laser Cut Soleil Panels for Pergolas // Los Angeles
Description
Albeit there are many options for Pergolas and Patio Covers nowadays, but really there are two. Lattice and covered. Depending on whose opinion you get, you will see that each provide different benefits. Pergolas will offer shade whereas, covered roof patio covers provide shade and protection
Author
Publisher Name
Publisher Logo