Reading Time:
4
minutes
Beautiful… Elegant… Simplistic.
Laser Cut Metal Pergola Soleil Panels in Los Angeles
Looking for a beautiful addition to your back yard that's not like all the others? We're talking about a beautiful, sustainable material that doesn't rot, deteriorate peel, chip or fade for years to come. Enter the Laser Cut Pergola Soleil Panels by Nevada's 4K aluminum Patio Cover company. Laser Cut Pergola Soleil Panels
Whether you're looking for that Rooftop Pergola, or just in the market for outdoor laser cut metal panels, the 4K brand is synonymous with quality.
Decorative Metal Panels
Sure there are a few different companies producing these Laser Cut Metal Pergola Soleil Panels in Los Angeles but really… there are far less making them out of aluminum. Why are aluminum Decorative Metal Panels different from steel Decorative Metal Panels? Well, for starters aluminum doesn't rust. So when you have these really cool Decorative Metal Panels installed in your patio cover or pergola, on a wall or in your yard, you probably don't want rust dripping down the attached surface or onto your pavement.
Therefore, aluminum is your best option. Even in a house, steel can rust. Aluminum does not rust nor will it deteriorate as steel does. These Decorative Metal Panels can be powder-coated to match whatever surface or style you need them to. We've installed these panels on just about every surface you can imagine, and they look great.

---
---
---
Laser Cut Decorative Metal Pergola Soleil Panels can be installed just about wherever you can imagine. As a matter of fact, thee panels are great for gates and as room dividers. The 4K aluminum company out of Las Vegas Nevada has done a fantastic job of laser cutting these panels to perfection.
These panels come in six (6) different styles with more to come. If interested, shoot us an
email
or give us a
call
.
---
---
4K Aluminum Products are contemporary, clean, stylish
Unlike other patio cover systems. When added to either an existing or new pergola or patio cover, you'll get instant shade. Above all, these decorative metal panels really do block the sunlight. Similarly, the 4K
lattice patio cover system
will likewise block the sun, but it's a completely different look.
Whether you go with the lattice system by 4K. Or opt to do yourself a solid and pull the trigger on the Laser Cut Pergola Soleil Panels, you will not be disappointed. The 4K brand is synonymous with quality.
---
---
4K Aluminum Patio Cover Products of Los Angeles
---
---
Why is 4K different?
Enough talk about how cool these Laser Cut Pergola Soleil Panels are. Let's discuss some of the 4K aluminum bennifits. Given that these covers are aluminum, many consider them equal to other local Los Angeles companies. Such as for example, Alumawood, Duralum or Fourseasons. In contrast, these products are not even closely related. Uniquely crafted and designed, the 4K is unmatched.

---
---
4K materials thichness range from .048 to 1/4″ thick – by comparison, Alumawoods thickest piece is .036
All 4K aluminum patio cover products are
Gold chromate plated before powder coating
With spans up to 20 feet you can park a car between the posts
No wood-like or wood grain finish – 4K is smooth
---
Decorative Metal Panels and Colors
---
Albeit, paint is paint at the end of the day. But is it really? Notwithstanding the fact that warranties like 20 years is 20 years. However, different materials break down differently. 4k aluminum products are not just powder coated by protected first, by Gold chromate plating. Instead of just paintijng raw aluminum which still can deteriorate, the
Gold chromate plating process
protects the aluminum fom within.
Benefits of Gold chromate plating;
It helps to prevent corrosion

Chromate plating retains the conductive properties of aluminum.

It's a good basis for paint
---
---
Patio covers with spans you could park a car under
---
---
The 4k Aluminum patio cover company of Las Vegas Nevada, products some of hte nicests patio cover materials available. For tjhe most part, the Alumawood product is not the same as the 4K product. Alumawood's material is thinner in contrast. The paint is different and its wood embossed.
On the contrary, the 4K product is smooth, matt powder coat finishes, and is a much, much thicker material. Of course, let's not forget the 4K aluminum patio cover product has the ability to span up to 20 feet with only 2 posts. Try that with those other brands.
Here in Los Angeles, patiocovered.com is a patio cover only construction company. We install new wood patio covers, Alumawood patio covers and perform repairs of all types and supply parts for aluminum pergolas. We work throughout Los Angeles, Simi Valley, Agoura, Thousand Oaks, Porter Ranch, Encino, Malibu, Beverly Hills Hollywood and many more places including the entire San Fernando Valley.
Summary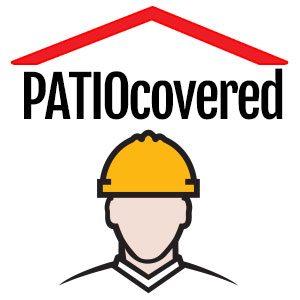 Article Name
Laser Cut Pergola Soleil Panels
Description
Looking for a beautiful addition to your back yard that's not like all the others? We're talking about a beautiful, sustainable material that doesn't rot, deteriorate peel, chip or fade for years to come. Enter the Laser Cut Pergola Soleil Panels by Nevada's 4K aluminum Patio Cover company
Author
Publisher Name
Publisher Logo