The LEVEL modular pergola system is so versatile it can go almost anywhere… its very "Los Angeles"Patio Covered
The "Small Spaces" Pergola System
In short, the Level is Los Angeles's answer to small space living seen here in this pergola system. Introducing the Level pergola, an extremely versatile yet simplistic approach to the most modern pergola system in Los Angeles.
Although on the smaller side from appearance , you'd never know it from sitting inside. Because they are modular, the possibilities with what you can dream up, is endless. First of all, the Level is constructed with extruded 4″ x 4″ aluminum posts so deterioration is not a factor. In addition to the limited space this pergola consumes, it thus makes for a quaint workspace, poolside lounge or rooftop retreat.
---
Benefits
Made of Aluminum
Will not deteriorate
Versatile can be placed just about anywhere
Extremely customizable
Customizable
Add a Ceiling Fan
Outdoor heaters
Lighting
Curtains
Pergola Colors
Although white seems to be a popular option with many here in Los Angeles, the Level pergola comes in multiple different color ways. Because the product is constructed primarily of aluminum, you can rest assured that the paint once applied, it there to last.
CORAFLON®coatings are based on high-performance fluoropolymer resins that have been used in the architectural industry for more than 30 years.
At the same time, advancements in resin manufacturing have enabled CORAFLON coatings to combine a resin system based on the superior weathering properties of the fluorine/carbon bond with the benefits of the powder coating process. For the most part, this thermosetting, cross-linkable resin system does not require the addition of a less weatherable, acrylic component in the binder.
Altogether, Structureworks offers a complete range of standard colors with custom color matching available and our 10-Year Limited Warranty ensures every structure finished will remain stunning for years to come.
See the full color chart here.
Warranty
Our Aluminum pergola kits here in Los Angeles include a lifetime warranty for residential and a 30 year warranty for commercial. Quality and commitment to providing the best in pergola products in Los Angeles
Click Me!
Engineering and permits
Building Permits for Pergolas
In a word… necessary. Building permits are required for any detached structure which is added to an already existing structure in the county of Los Angeles. That said, however, in accordance with local building code, an structure can be built without a permits so long as it does not exceed 120 square feet (floor / 12 feet high) and provided there is no electrical or mechanical installed inside the structure..
Engineering for Pergolas
In the event that engineering is required, patiocovered can provide this service. Henceforth, when considering the Level Modular Pergola system, as a standard service, the engineering for this product is complimentary. In other words, the loads and calculations, foundation, frame, and connection design are taken care for you at a savings of almost $1200. Moreover, our engineering is ready to be presented to the local building and safety department for approval.
Why Patiocovered.com?
Los Angeles based patiocovered provides affordable pergolas and patio covers and pergola kits of all types and materials. Because we only build patio covers and decks, we are familiar with the many different jurisdictional standards within the various communities. Along with the installation of pergolas we also perform repairs of existing patio covers and pergolas.
In contrast to other Los Angeles contractors we do not do kitchens bathrooms or landscaping. On the contrary.. we just building patio covers and decks. It's all we do and we do it well.
Summary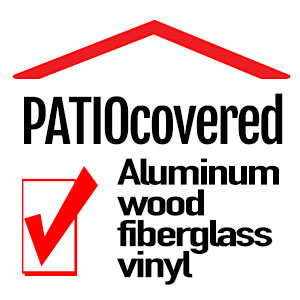 Article Name
Description
Meet the Level. A Los Angeles Modular Pergola system
Author
Publisher Name
Publisher Logo