ShadeFlex & RainFlex Motorized Pergola Canopy
Retractable canopies are a fantastic way to easily have either shade or sun whichever you want… whenever you wantPatiocovered
---
Canvas Canopy Pergolas
ShadeFlex & RainFlex Motorized Pergolas offer shade for most of the Los Angeles heat of the day, but sometimes it's not enough. When that happens, it's time to use the remote-controlled, motorized Shadeflex or RainFlex to open the canopy. In essence, our Motorized Pergolas are the perfect solution for flat pergolas.
The RainFlex offers you fine control over how much shade, rain, or sun protection you get. in contrast, the RainFlex can work with flat or sloped pergolas. Motorized Pergola canopies work on both Structureworks and non-Structureworks pergolas.
The motor
These canopies utilize a Somfy motor and include a remote control for your convenience. No need for complicated wiring or electricians. They plug into any standard outdoor wall outlet. One click on the remote and the canopy extends to offer you shade. Another click and it retracts into an aluminum cassette. You can even pause the canopy for partial shade.
Want an integrated appearance for your canopy? You can attach both models on the underside of your pergola. Going for a more traditional look? Install them on top.
We offer 10 standard, solution-dyed acrylic fabrics. These fabrics require only minor maintenance while maintaining strength and color for years. Want something more unique or need to blend with your current color scheme? We can make you a custom canopy with one of hundreds of fabrics.
---
Features & Specifications
Protect you from almost all UV A/B rays
Simple install on a Structureworks pergola
Easy installation on existing structures
Remote control
Works with a standard wall outlet
Made to your size specifications (in 2′ increments)
Come with aluminum cassette and rails (bronze or white)
Stainless steel hardware
10 standard fabric choices and hundreds of custom fabrics available
10-Year Limited Warranty on frame & fabric
These motorized canopies are pre-assembled. They come in kits that range in size from 8' to 16' wide and 8' to 22' projection. We can provide customized sizing if our standard kits won't fit your structure.

---
Fabric Color Selections
The chart below shows the 10 standard acrylic fabric colors we offer. Custom fabrics may include an additional fee.
---
Frame colors
Engineering and Building Permits
---
Building Permits
Building permits are a necessity when adding a structure onto your existing building. Reason being, permits ensure a level of safety that's not just left up the contractor. True, there is a city official who inspects the contractors work and approves it or rejects it. Consider what would happen if there were no building requirements for us to build to.
Engineering
In some cases, engineering is necessary when the structure we intend on building does not conform the manufacturers engineering specifications. In which case, additional or alternative engineering is necessary.Many times, this is hate case when the building is unusually large or an odd shape.
---
Press
---
Our Shadeflex and Rainflex canopies come with a 10-year limited warranty. This warranty expresses our commitment to our customers and to quality
---
Why hire us?
When looking for a contractor here in Los Angeles, you may want to consider hiring a company who specializes in patio covers. Specifically, a company who possess the skills to work with multiple different pergola materials such as fiberglass, aluminum, wood and vinyl. More importantly,
---
What else do you do?
Because we specialize in all things pergola and patio cover related here in Los Angeles, with that there are other services and products which
our team
offers and list below.
---
---
[gravityform id="29″ title="true" description="true"]
Summary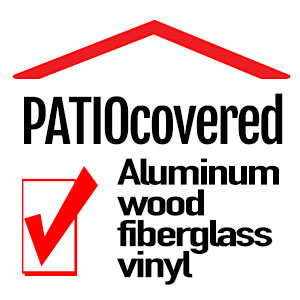 Service Type
Provider Name
Patiocovered
,
Los Angeles
,
90001
,
Telephone No.661-212-1446
Area
Description
We supply and install the Motorized Pergola Canopy within Los Angeles