Custom Made Aluminum Pergolas and Patio Covers in Los Angeles
This is a Heavy wall Extruded Aluminum Product allowing for longer spans and larger pergolas and shade structures used in commercial and mid to high-end residential applicationsPatiocovered
---
The only limit is your imagination
Our aluminum pergolas from Structureworks provide you the flexibility to devise aesthetically stunning designs that compliment your commercial property or luxury home.
After all, you can choose from a wide range of design options, such as:
Curves
Arches
Cantilevers
Canopies
---
For your Los Angeles commercial projects we have a heavy-duty version of our standard Aluminum pergolas
These pergolas offer increased durability that allow for both longer spans and a bigger pergola. For one thing, you won't end up with an undersized shade structure for employees or visitors. Furthermore, your pergola will also receive a high-durability fluoropolymer finish that will look great for years.
Whether you need shade outside a college dorm or you want to expand your outdoor living opportunities at home, or on your rooftop for example, our pergolas can accommodate even complex design needs.
Our aluminum pergolas are custom made to accommodate your very specific needs. We'll offer a quote based on your existing design ideas. Not sure exactly what you need? We'll help you design the perfect structure for your project. Our components come in a range of standard sizes from as small as 1" square up to 8" x 12". We can also provide custom sized-components if you need something bigger.
Features
freestanding and structure-attached models
Standard model or customized
Low maintenance
Made to exacting tolerances
Welded decorative ends come standard
Durable stainless steel hardware
Meets the ASTM E84 requirements for a Class A fire rating
---
---
Pergola Colors
Our aluminum pergolas receive a high-durability finish that meets or beats industry standards for commercial and luxury home projects. Finished with Coraflon®, a fluoropolymer finish that delivers the color retention you need with the Los Angeles sun. Moreover, it's a highly durable, gloss finish that requires very little maintenance while holding up for years.

---
CORAFLON
®
coatings are based on high-performance fluoropolymer resins that have been used in the architectural industry for more than 30 years.
At the same time, advancements in resin manufacturing have enabled CORAFLON coatings to combine a resin system based on the superior weathering properties of the fluorine/carbon bond with the benefits of the powder coating process. For the most part, this thermosetting, cross-linkable resin system does not require the addition of a less weatherable, acrylic component in the binder.
Altogether, Structureworks offers a complete range of standard colors with custom color matching available and our 10-Year Limited Warranty ensures every structure finished will remain stunning for years to come.
See the full color chart here.
Wood Grain Finish
---
Looking for something a little warmer for your home or office? You can take advantage our woodgrain finishes. You appearance of real wood with none of the hassles, like dry rot and perennial staining and finishing. While, you won't believe the realism of these finishes until you may see birds and squirrels mistake it for the real thing. Our woodgrain finish options include:
Barnwood
Cherry
Medium Walnut
Dark Walnut
Oak
Rustic Cherry
---
DOWNLOADS
---
Engineering and Building Permits
---
Building Permits
Building permits are required any time you plan to add a structure onto your existing building. Permits are a way to ensure that the structure you build is constructed in accordance with all building codes as well as engineering.
Engineering
Many projects require some engineering for safety and to meet code requirements. We can provide engineering solutions that can satisfy those concerns and meet your design dreams. A few areas we take into considerations are loads, foundations, and connections. This applies to both standard models and customized projects
---
Why Patiocovered.com?
Patiocovered is a Los Angeles patio cover only construction company. For one thing, we sell more patio cover brands and material types than probably anyone in Los Angeles. In fact, we sell just about every material (except for steel) available on the market, and we do it affordably.
Our crew is some of the very best in this industry. We take pride in every single pergola or patio cover we build.
Summary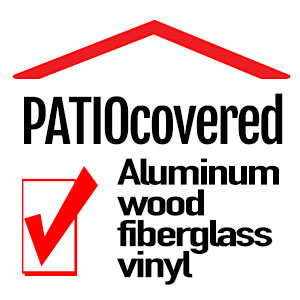 Service Type
Provider Name
patiocovered
,
Los Angeles
-
Telephone No.6612121446
Area
Description
We offer Fiberglass, vinyl, Aluminum and wood pergolas